Do you run sealed bid events (RFP and RFQ) to buy or sell high value goods and services?
Traditional Sealed bid events (RFP and RFQ) do not deliver optimum outcomes when multiple heterogeneous items are being bought or sold at the same time.
12% (Aberdeen) – The difference between a traditional sealed bid (RFP and RFQ) and more advanced multi round bidding approach is typically at least 12% – or many millions of lost dollars for high value B2B or G2B tenders.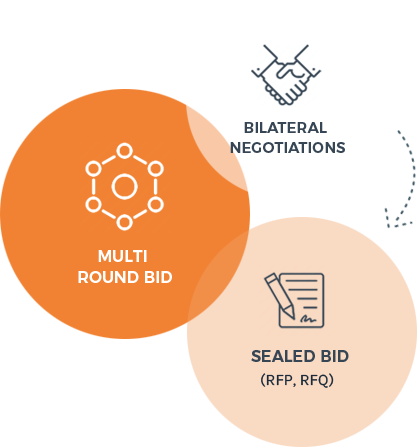 Why use a Multi Round Bid Platform?
Multi Round bidding delivers superior revenue and cost outcomes
for the following reasons.
---