CARBON PERMIT AUCTIONS – MONASH UNIVERSITY
"Our search showed us that Tradeslot is clearly the best placed organisation to provide Monash University with the end-to-end technology solution for our carbon market simulation course." – Gujji Muthuswamy, Faculty of Business & Economics, Monash University
Client Background
Monash University is one of Australia's most respected educational and research institutions, with campuses both in Australia and overseas.
Carbon markets are developing globally. The Monash School of Business & Economics saw a market need to offer a Carbon Pricing subject in their post-graduate course offerings. The focus is on providing students with the knowledge and skills to work in the financial side of corporate carbon management. The course needs to equip the students with tools to understand and manage the process of turning carbon footprint data into strategy for bidding in carbon permit auctions and trade in carbon credits and permits.
Through public tender, Monash sought a technology provider, with knowledge around carbon markets, to provide the auction engine as well as end-to-end market infrastructure.
Client Objectives
Monash is using a range of Tradeslot technology products, including the carbon permit auction platform, to achieve a range of educational objectives:
Simulate an end-to-end carbon market, specifically the Australian Federal Government's Carbon Pollution Reduction Scheme (CPRS).
Allow students to work with carbon management software, built for and used in real corporate planning.
Participate in carbon permit auctions and the secondary market, as outlined in the CPRS policy.
Create an environment whereby students are accountable to meeting compliance requirements (carbon reporting)
The harvest of all market data for post-auction research purposes.
Tradeslot's Role
Tradeslot configured the carbon permit auction platform along with other software platforms to match Monash requirements.
All tutors were trained in the use of the technology in face-to-face sessions.
We conducted mock auctions for tutors and lecturers to allow them to experience the system from a student's perspective.
We have also been managing the live auctions since 2009 – including a help desk function during all tutorials that utilise the software.
Key Facts
Monash operates six campuses in Victoria, Australia and three international campuses.
Education and research is conduced across ten academic faculties.
The Carbon Pricing Unit uses three integrated software systems to simulate an end-to-end carbon market.
Monash is part of the Group Of Eight – a coalition of Australia's leading Universities.
Business Outcome for Our Client
For Monash University working with Tradeslot means:
Reduced risk and cost due to off-the-shelf technology
Fast implementation
Access to best thinking in auction design (Tradeslot assisted the Federal Department of Climate Change in the design of the carbon permit auction system)
Tradeslot's systems all come with complete data logs, enabling Monash University to conduct analysis and further academic research.
Tradeslot's systems are scalable and can be run on Microsoft Windows® AZURE™ platform for reliable access and large numbers of participants.
Process
Beyond Footprinting -Developing Strategy
Students plan their own corporate carbon management strategy, using CarbonNavigator – Tradeslot's award- winning corporate carbon management software. CarbonNavigator allows students to translate footprint data into a carbon management strategy by creating 'what-if' scenarios around carbon abatement projects, credit/permit portfolios and carbon price assumptions.
Registry, Invoices and Contracts
Tradeslot has built infrastructure to allow the ownership of carbon permit assets to be tracked. The integrated invoicing and permit registry system allows for smooth administrative transition between auction, secondary market trade and acquittal for compliance purposes.
Live Carbon Permit Auctions
Tradeslot's Carbon Permit Auction system was configured according to CPRS policy. Tradeslot worked with the Department of Climate Change to design the system – a multi-round simultaneous, ascending clock auction.
Secondary Market
Tradeslot have customised their web-based secondary market platform to Monash's carbon market requirements. As with all Tradeslot's systems, the secondary market is web based, built entirely on Microsoft products and frameworks.
Gujji Muthuswamy, Faculty of Business and Economics, Monash University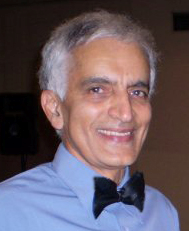 "We have chosen Tradeslot as a technology provider because of their unique mix of expertise regarding markets, carbon and technology. It makes our job easier in delivering the most realistic market simulation we can in the classroom."